Want
to
learn
how
AIMMS
can
connect
you
to
your
pain
points
and
generate
millions
in
savings
and
new
revenue?
Bring us your toughest challenge. We'll do a personal demo.
No sales talk, guaranteed.
Global supply chain leaders use AIMMS to grow their businesses
See
how
AIMMS
helps
you
make
the
best
decisions.
Give AIMMS a test run
Find out what data you'll need to run AIMMS
Get solutions for your skills challenges
Understand how to stay secure in the cloud
Supply chain leaders use AIMMS to generate savings and revenue
€10
million+
revenue increase
Spend
time
with
a
product
expert
If you're wondering whether AIMMS is up to the task, then the live demo is for you:
Need to see how AIMMS solves your challenges?
Keen to give the user experience a test drive?
Or want to put your most difficult questions directly to the team you'd be working with?
Then book a live demo and put us to the test.
See
how
it
works
for
your
business
Check out how to load your data
Run "what if" scenarios
Explore end to end reporting
Test out sustainability modelling
Extend the platform with inventory planning
Benefit
from
long
term
business
value
"AIMMS allows us to quickly answer very specific questions affecting our business. The benefits of optimizing our business based on those answers will fund the use of AIMMS prescriptive analytics for many years."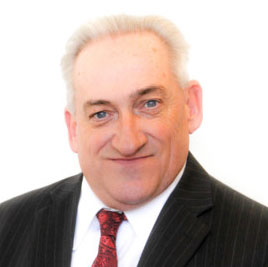 William Hargrave
VP of IT, GMQ NA Operations
Fresenius Medical Care
You
get
a
live
demo.
With
a
product
expert.
Not
a
salesperson.
Get a deeper understanding of how our capabilities can solve your problems.
Case Study
You can see where to cut costs with AIMMS
See how a global steel manufacturer optimized material combination to deliver a low-cost mix with AIMMS.
3%
reduction in material costs
The
product
experts
who'll
walk
you
through
the
platform
Aanand Pandey
North / Latin America
Paul van Nierop
Asia / Pacific