CO2 Modeling with SC Navigator
Model
&
Optimize
Your
Company's
Sustainable
Impact
More than 90% of companies' environmental impact comes from their supply chains. Now you can start measuring different environmental objectives including CO2, energy, and water to determine where your emissions come from and what actions you can take to reduce your impact.
Sustainable Supply Chains Make Long-Term Business Sense
90
%
emissions come from supply chains
70
%
consumers demand green goods
2.7
X
sustainable products grow faster
Run
scenarios
to
optimize
carbon
emissions
"Environmental sustainability has become a criterion in our Network Design evaluations. It's a dimension that matters when we select a Supply Chain design. AIMMS makes it much easier to understand the environmental impact of our supply chain and the designs we are considering."
Sten Vedi
Supply Chain Development Manager at Wilhelmsen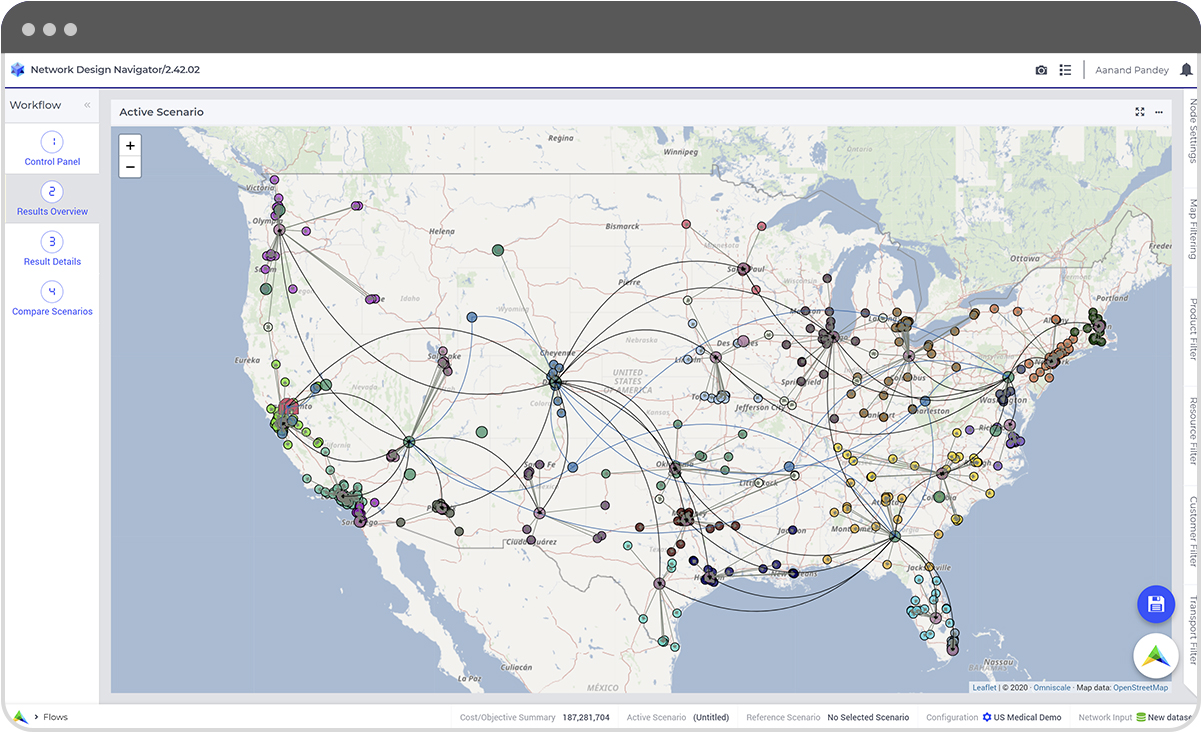 Monitor
and
optimize
your
CO2
impact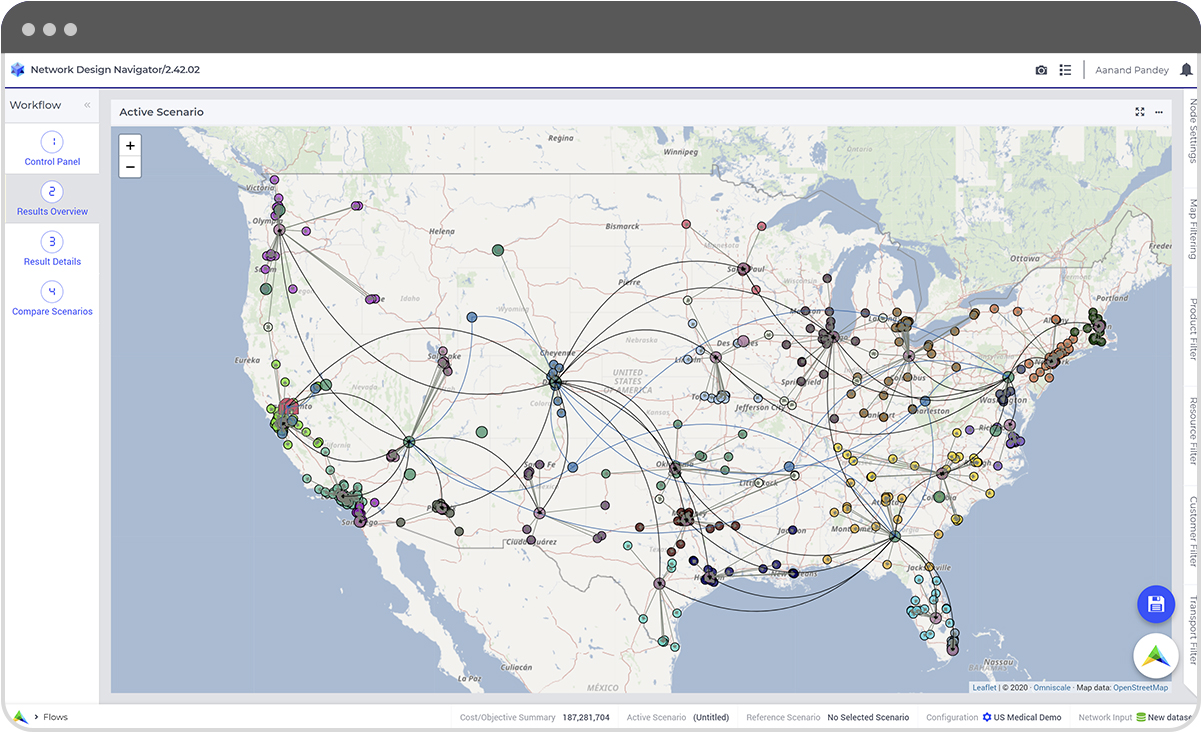 Run sustainability scenarios in SC Navigator to get your business ahead of the competition. Understand your current carbon emissions, take your carbon targets into account as an objective and optimize.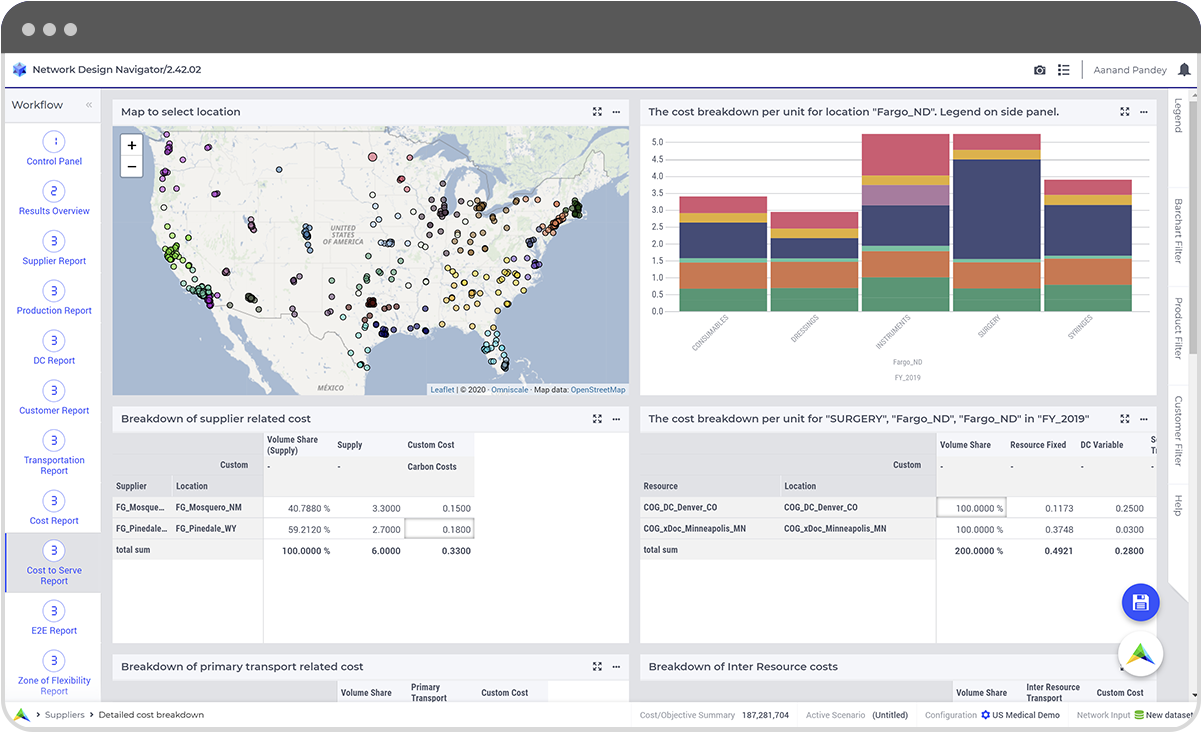 Go
beyond
carbon
emissions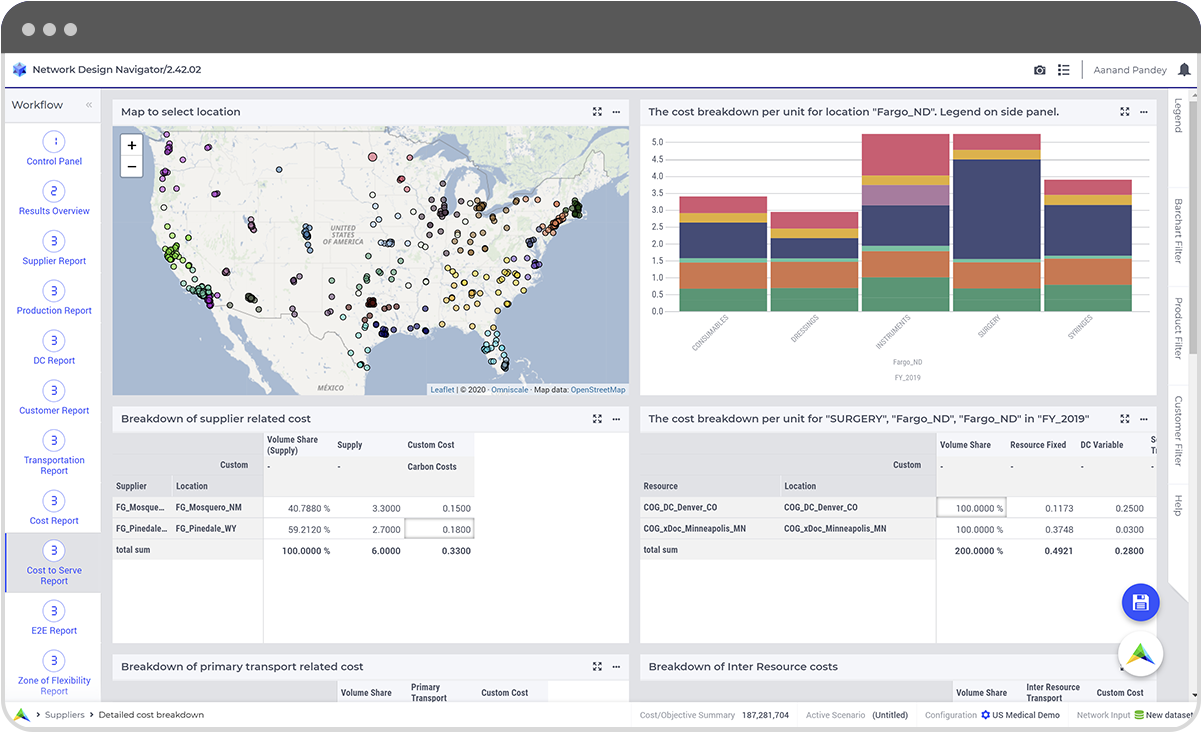 By using the custom objectives feature, the possibilities to optimize ESG parameters are unlimited. From ​energy consumption​ to water consumption, responsible business, climate risks, and more.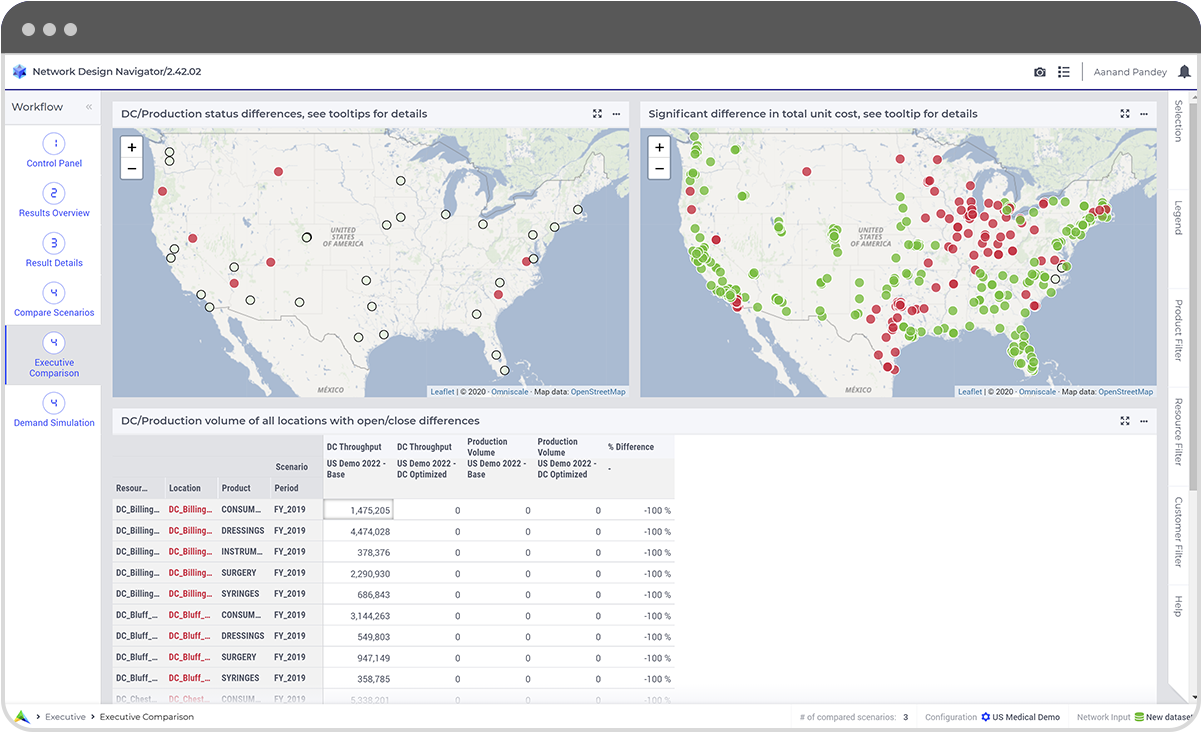 Relocate
DCs
To
Drive
Fewer
Miles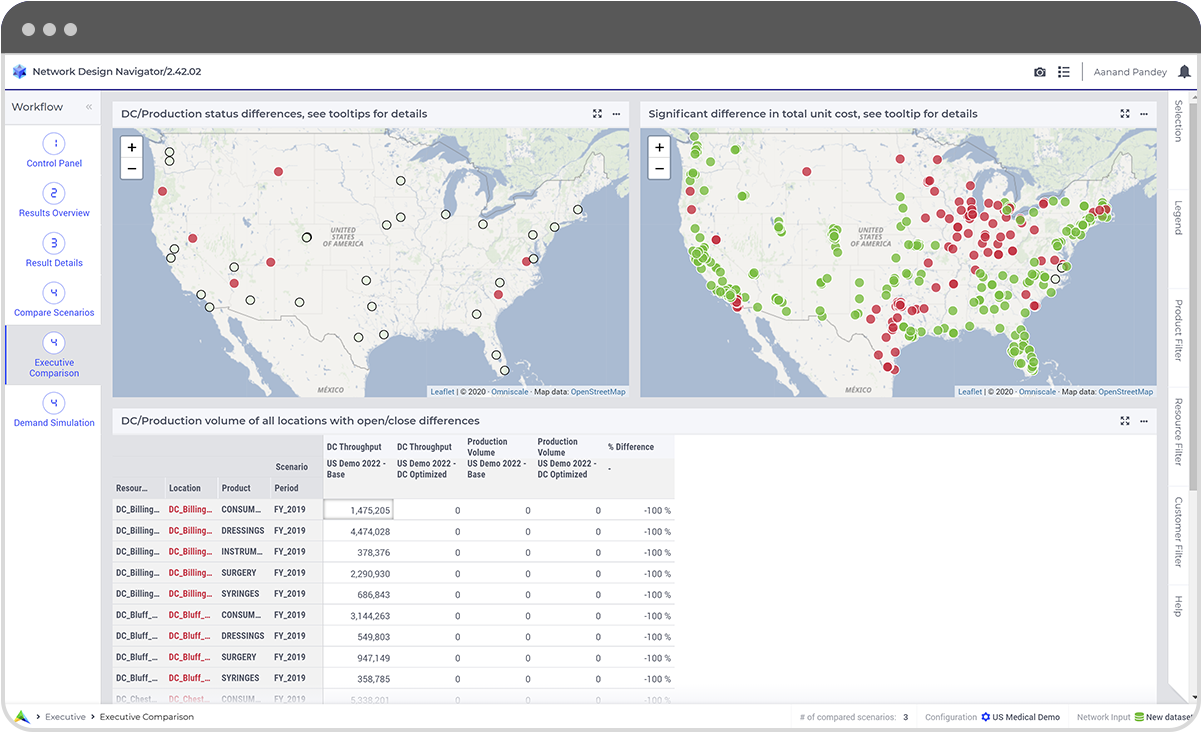 Similarly, you can model your distribution center locations and the impact they have on your carbon footprint. For example, you may find that relocating some of your warehouses closer to customers may result in lower mileage and therefore a lower carbon footprint.
Prioritize
high-performance
products
Another scenario might be evaluating the carbon footprint of your specific products. Do you have slow-moving products that pollute more than fast-moving ones? Should you phase out high-emission products and focus on more innovative, sustainable ones? These are all questions you can address with scenario modeling.
Shift
production
to
lower
carbon
locations
One of the many things you can model is the impact of your production locations on carbon emissions. Some companies are already shifting production closer to home to build resilience against disruptions.
Use
Sustainability
Modeling
to
Refine
Your
Environmental
Impact
Hear from Paul Van Nierop, Product Owner at AIMMS on how your business can create scenarios to optimize for physical and environmental costs and compare your impact across the supply chain.
Schedule
a
session
with
one
of
our
supply
chain
professionals.
Interested to learn how to optimize your carbon impact and find the sweet spot between emissions, profit, risk and service levels?