De-risk your supply chain
Gain insights into the risk exposure of your supply chain assets and know your 'High Risk/High Impact' locations. Based on trusted and actual data about climate risks, human conflict areas, and geological hazards.
THE TOP CHOICE FOR COMPLEX SUPPLY CHAINS
Leading global teams use SC Navigator to optimize their supply chain
Get
answers
to
specific
questions
"AIMMS allows us to quickly answer very specific questions affecting our business. The benefits of optimizing our business based on those answers will fund the use of AIMMS prescriptive analytics for many years."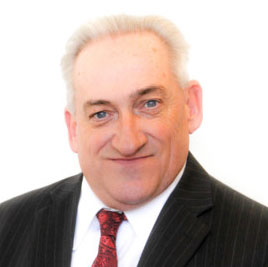 William Hargrave
VP of IT, GMQ NA Operations at Fresenius Medical Care
Discern
the
level
of
risk
versus
the
level
of
impact
of
your
assets
Risk versus Impact
Recognize the operational and strategic level of risk versus the level of impact for any location of your assets.
Segment your assets based on High Risk/High Impact versus Low Risk/Low Impact.
Safeguard
your
supply
chain
by
acting
on
your
high-risk/high-impact
assets
Multi-hazard data
Use the data of our preferred partners or connect your own external data sources. The setup is data-agnostic. Run your scenarios and understand the trade-offs for each option.
Make well-informed decisions and reduce the risk associated with significant supply chain investments.
Create
scenarios
to
de-risk
your
supply
chain
Optimize your network
Optimize for multi-objectives and find the sweet spot between de-risking, profit, costs, service level, and carbon emissions.
Let
data
help
you
avoid
costly
risks
Don't be late. Anticipate!
Assess global supply chain assets and plan for potential risks due to climate change, giving you alternatives and trade-offs for better anticipation.
Don't
know
where
to
start?
Plan your supply chain better with AIMMS. AIMMS offers intuitive supply chain applications to model an unlimited number of scenarios, compare trade-offs between potential choices, and make better supply chain decisions for your organization.
See what AIMMS SC Navigator can do for you.