Process
Manufacturing
Businesses
Process Manufacturing companies encounter significant difficulties in maintaining visibility throughout their operations, coordinating material supply, managing inventory, and ensuring sustainable practices.
To address these challenges, businesses are turning to supply chain design and optimization solutions.
THE TOP CHOICE FOR COMPLEX SUPPLY CHAINS
Trusted by supply chain teams at leading global companies

Supply chain leaders use AIMMS to generate savings and revenue
€10
million+
revenue increase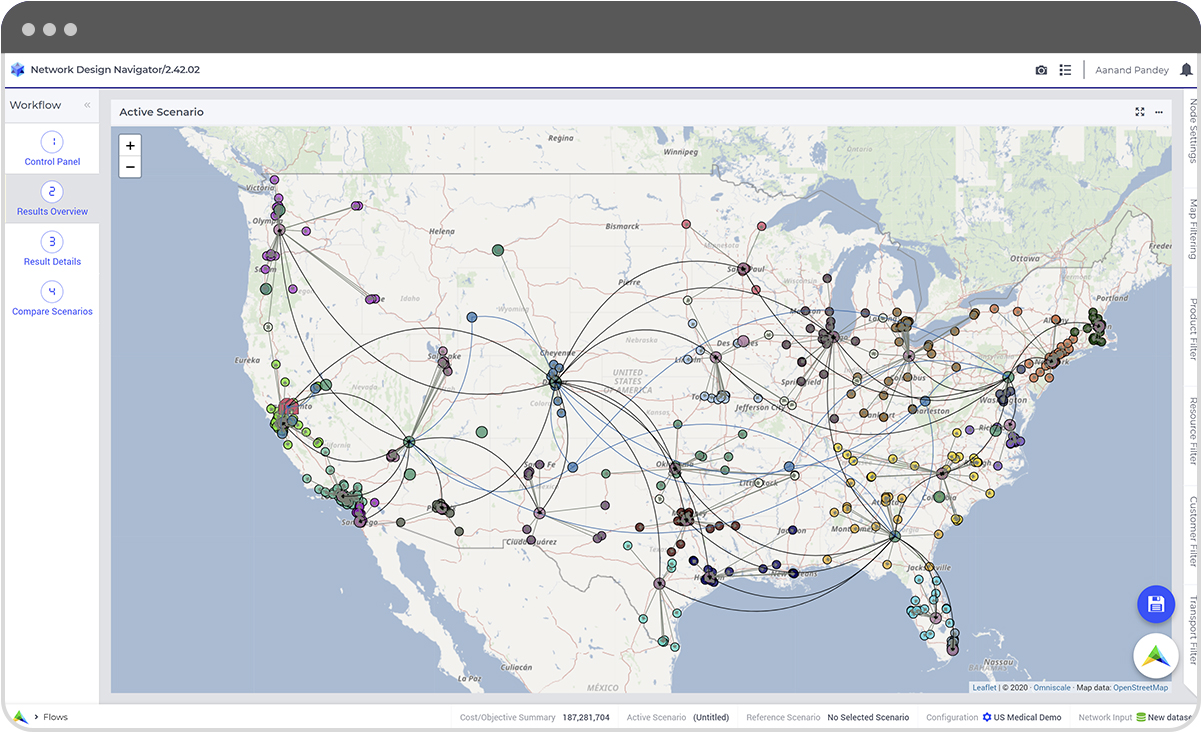 Supply
Chain
Network
Design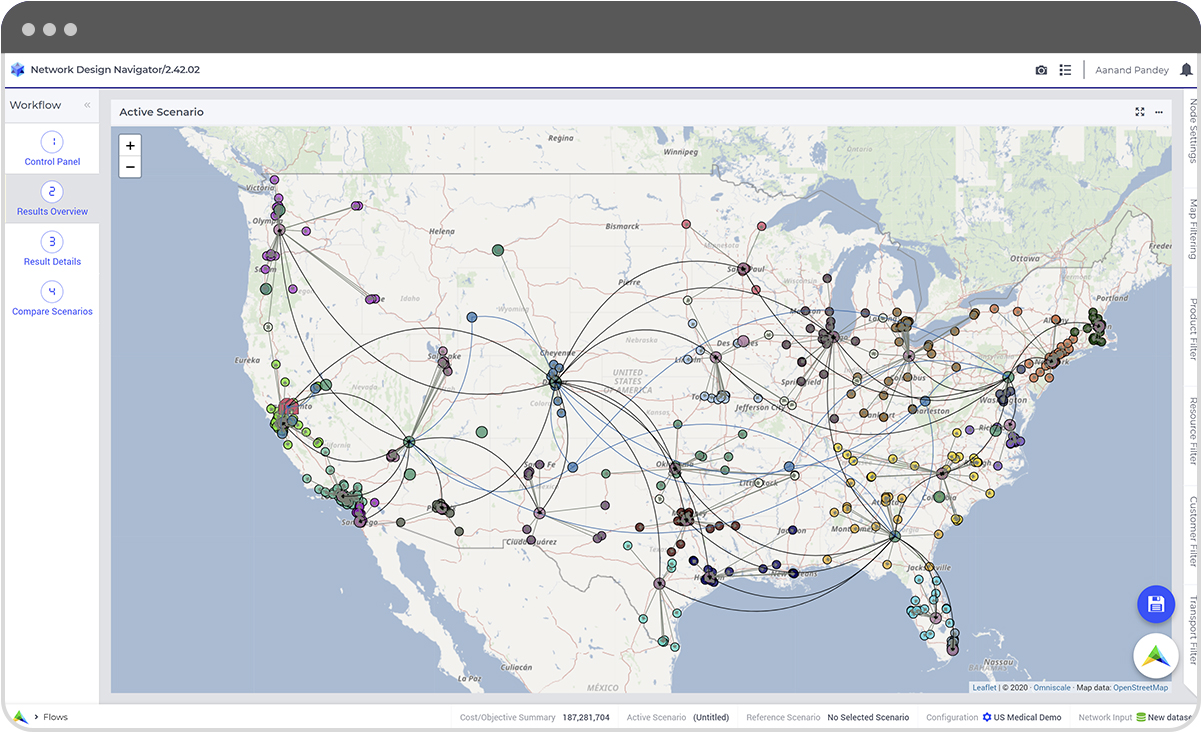 SC Navigator is an off-the-shelf scenario planning and analytics app that helps teams make optimal supply chain design and tactical planning decisions based on hard data. 
– Easily visualize and understand your current supply chain
– Test countless scenarios and create optimal designs
– Identify critical trade-offs
Bespoke
Optimization
Apps
The AIMMS low-code platform is a toolkit for rapid modeling and app development of mathematical optimization applications.
– Model any business and research problem
– Run countless scenarios in realtime
– Create modern web-based user interfaces
– Complements AI/ML
Get
your
team
up
and
running
in
days
"We did a training session with AIMMS and after a couple of days, I understood how to use it. The software is easy and intuitive – you don't need to be a hardcore modeler. "
Sander Meeder
BPM Supply Chain Network Design at AkzoNobel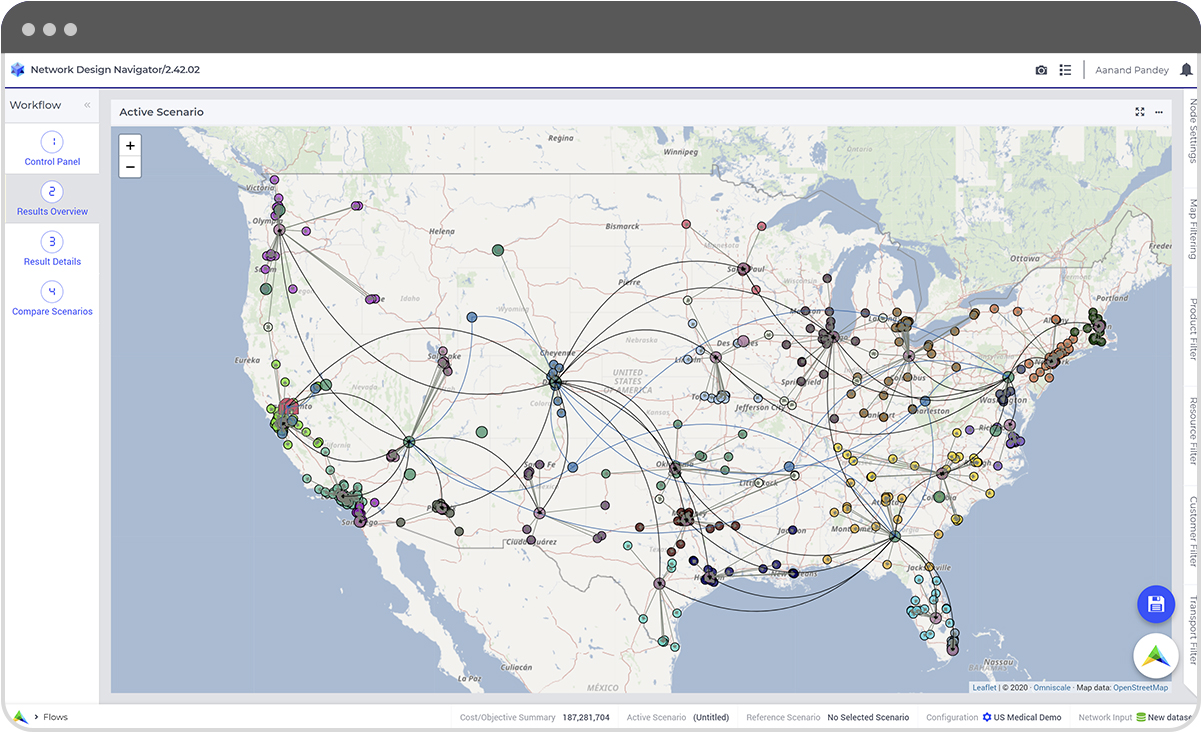 Transportation
and
logistics
Your Challenge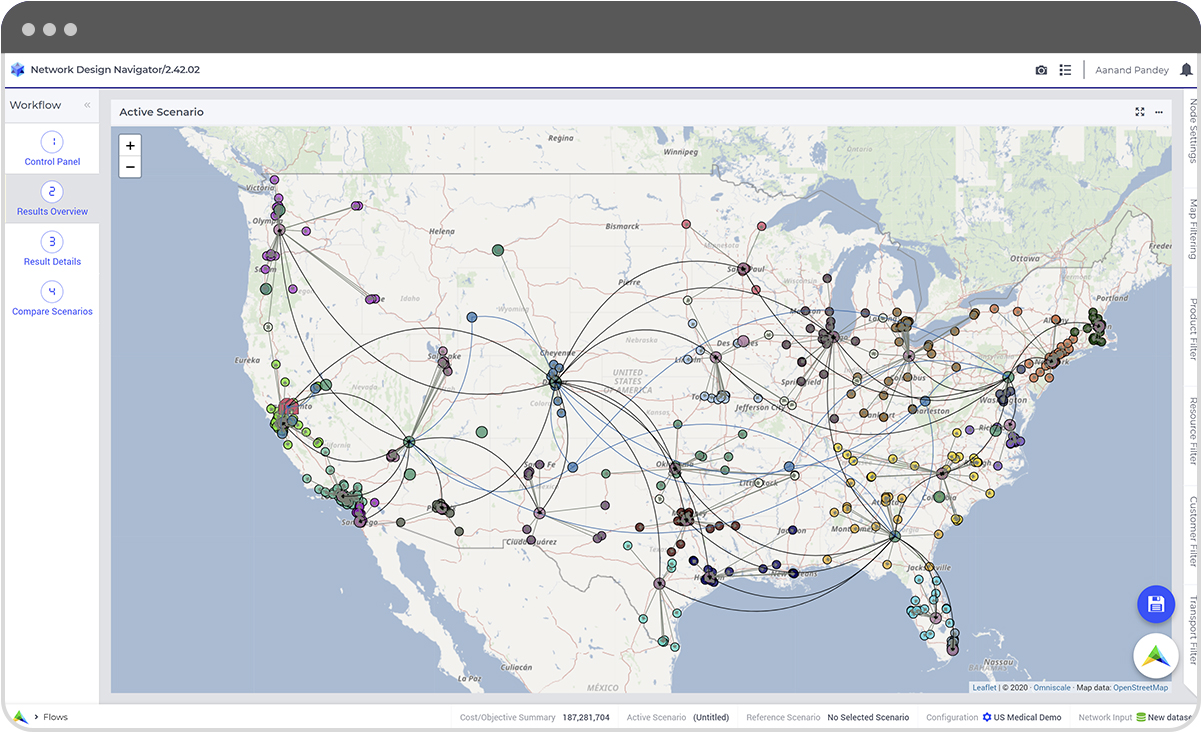 Transporting raw materials and finished goods efficiently, optimizing logistics routes, and managing freight costs are significant challenges.
By leveraging AIMMS SC Navigator capabilities, process manufacturers can optimize transportation routes, select the most suitable carriers, reduce freight costs, and enhance visibility into transportation operations.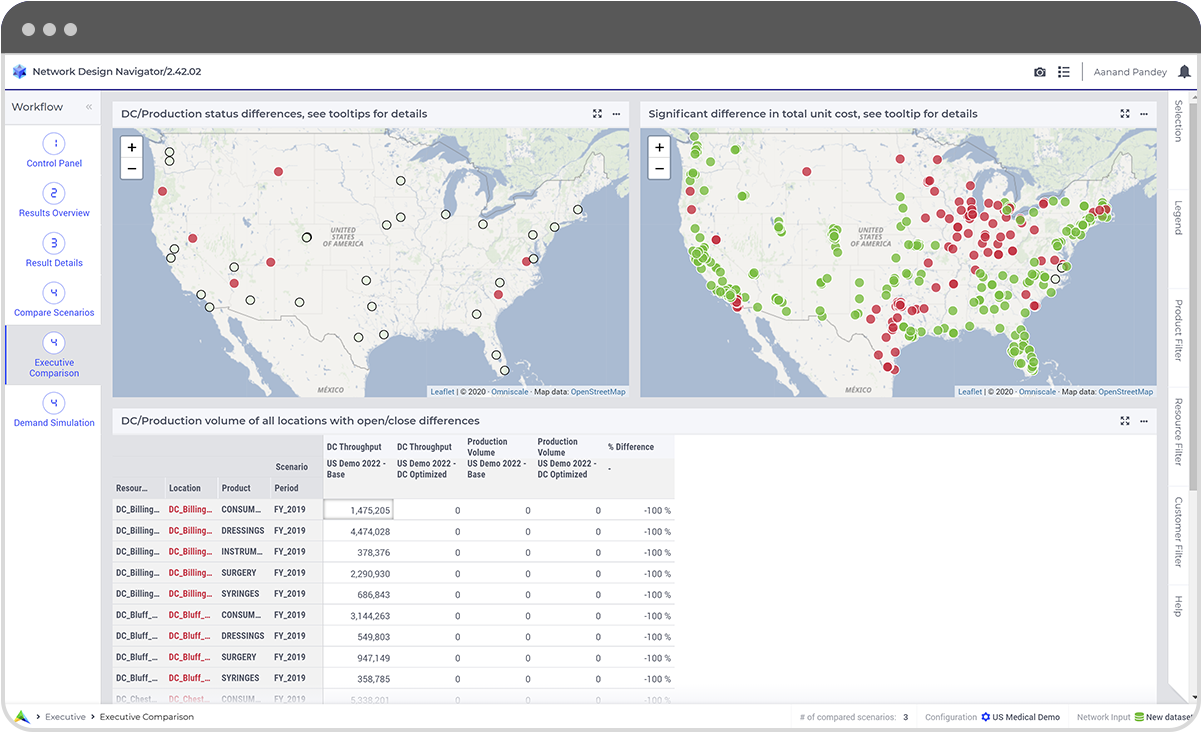 Inventory
management
and
shelf
life
Your Challenge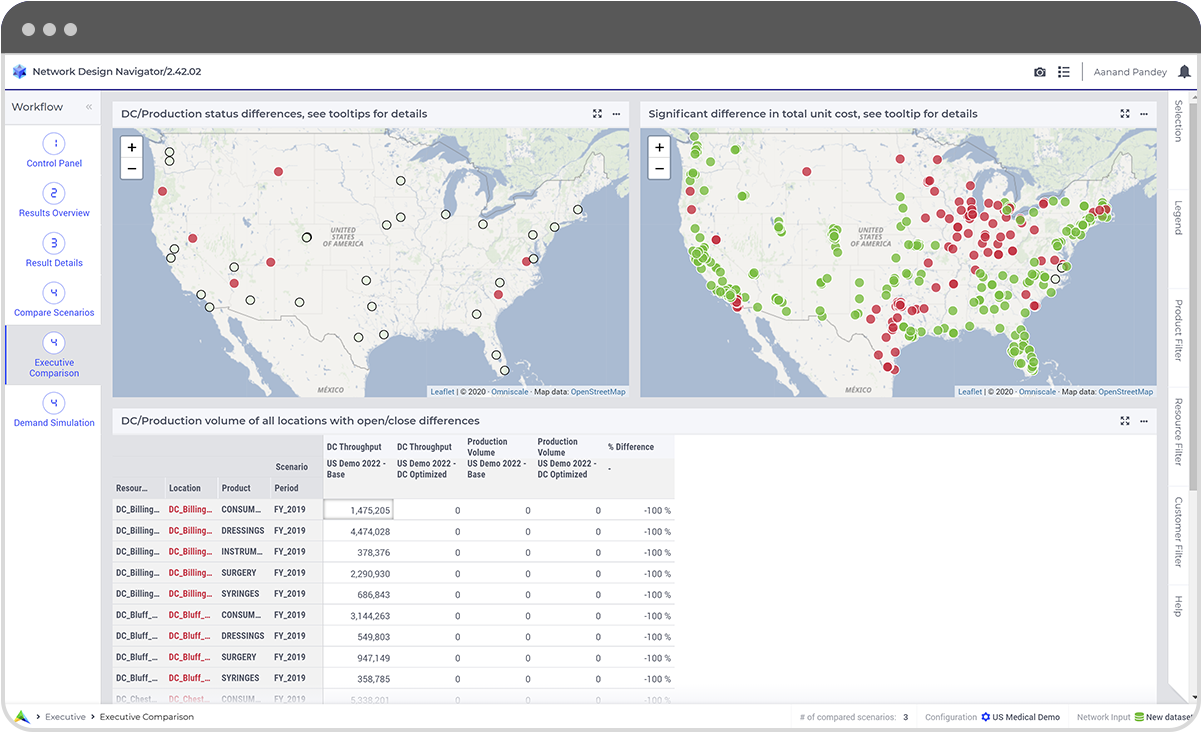 Proper inventory management is crucial to minimize waste, avoid stockouts, and maintain product quality.
By utilizing AIMMS SC Navigator capabilities, companies can optimize their distribution network, streamline facility planning, improve demand forecasting accuracy, and make data-driven decisions which in turn results in reduced waste, minimized stockouts, improved product quality, and mitigated financial losses.
Maintaining
end-to-end
visibility
across
the
supply
chain
Your Challenge
When dealing with multiple suppliers and distributors, a lack of visibility can lead to delays, disruptions, and difficulties in demand forecasting.
AIMMS enables scenario analysis and "what-if" simulations. Companies can use AIMMS to model different scenarios and assess the impact on supply chain visibility. This can help identify potential bottlenecks, evaluate the effectiveness of different strategies, and make informed decisions to enhance visibility across the supply chain.
Here's
how
our
solution
helped
other
customers.
"The support team has worked with us to add new functionality that's essential for a complex supply chain and then roll it out across the board. They always go above and beyond."
Nafee Rizk
Operations Research Senior Manager at BASF
"GMOS (Global Manufacturing and Logistics Optimization System) has helped us to optimize our supply chain and select the feedstock with the best commercial terms at any given time. The folks in the petrochemicals business really trust this tool to help them make the right decisions."
Jim Nastoff
Global Marketing Manager – Higher Olefins and Derivatives at Shell
Reliance Industries Optimizes its Crude Supply Chain with AIMMS-based Tool
Get
a
deeper
understanding
of
how
our
capabilities
can
solve
your
supply
chain
problems.
You get a live demo. With a product expert. Not a salesperson.