Food
&
Beverage
Businesses
Leading brands in the food & beverage sector are pressured to minimize waste and carbon footprint while ensuring that products meet stringent quality requirements throughout the entire process. 
To address these challenges, global retailers are turning to network design and optimization solutions to tackle demand fluctuations and disruptions throughout their supply chain. 
THE TOP CHOICE FOR COMPLEX SUPPLY CHAINS
Trusted by supply chain teams at leading global companies
Supply chain leaders use AIMMS to generate savings and revenue
€10
million+
revenue increase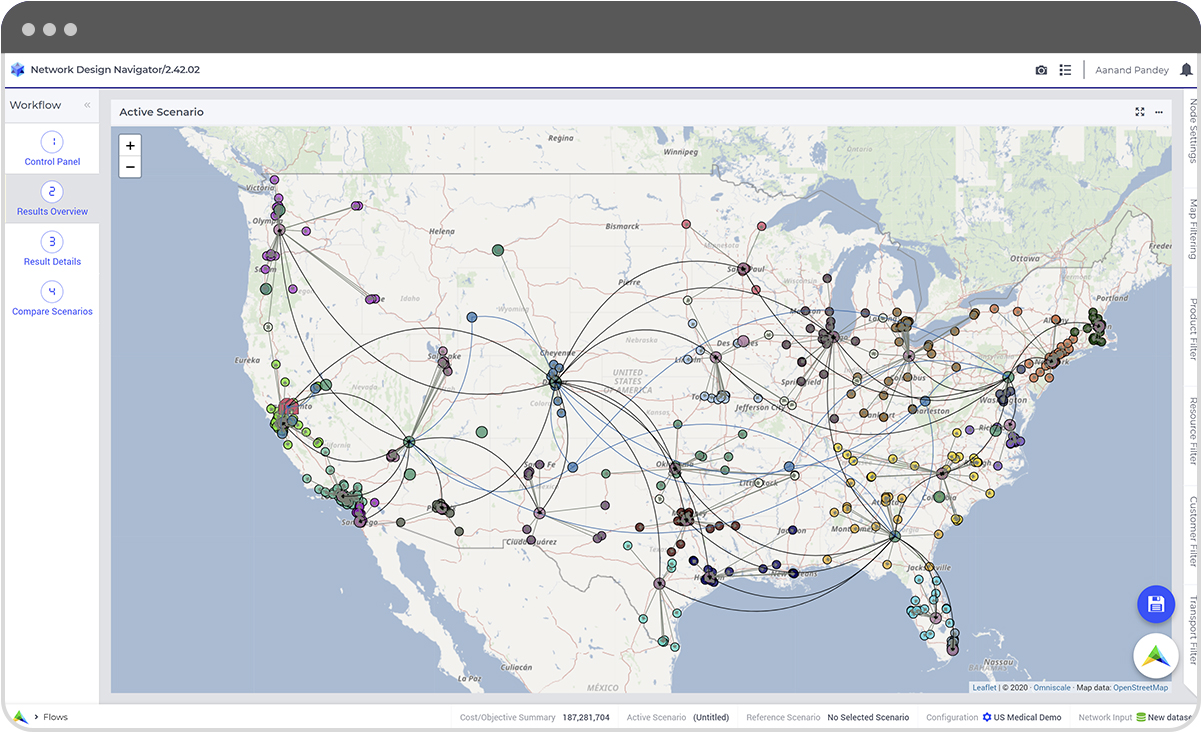 Supply
Chain
Network
Design
SC Navigator is an off-the-shelf scenario planning and analytics app that helps teams make optimal supply chain design and tactical planning decisions based on hard data. 
– Easily visualize and understand your current supply chain
– Test countless scenarios and create optimal designs
– Identify critical trade-offs
Bespoke
Optimization
Apps
The AIMMS low-code platform is a toolkit for rapid modeling and app development of mathematical optimization applications.
– Model any business and research problem
– Run countless scenarios in realtime
– Create modern web-based user interfaces
– Complements AI/ML
"Answer any question in a few clicks"
I want to be able to answer any capacity question that senior stakeholders can possibly ask within a few clicks. And now we can easily do this with our Brewery Capacity Model, built on AIMMS.
Wilko Sierksma
Director Global Planning at Heineken
Ensuring
safety
and
quality
throughout
the
supply
chain
Your Challenge
Do you need to balance the need for cost efficiency and maintain high levels of service and quality?
With AIMMS you can optimize your transportation flows, manage inventory levels, and streamline your production processes, while also ensuring that products are delivered to customers on time and reliably.
Managing
variability
in
demand
and
supply
Your Challenge
Do you often face variability in demand and supply across different regions and markets? Is that making it difficult to optimize inventory levels, production schedules, and transportation routes?
With AIMMS you can model different demand and supply scenarios for your products and simulate the impact of different network designs on cost, service levels, and other key metrics.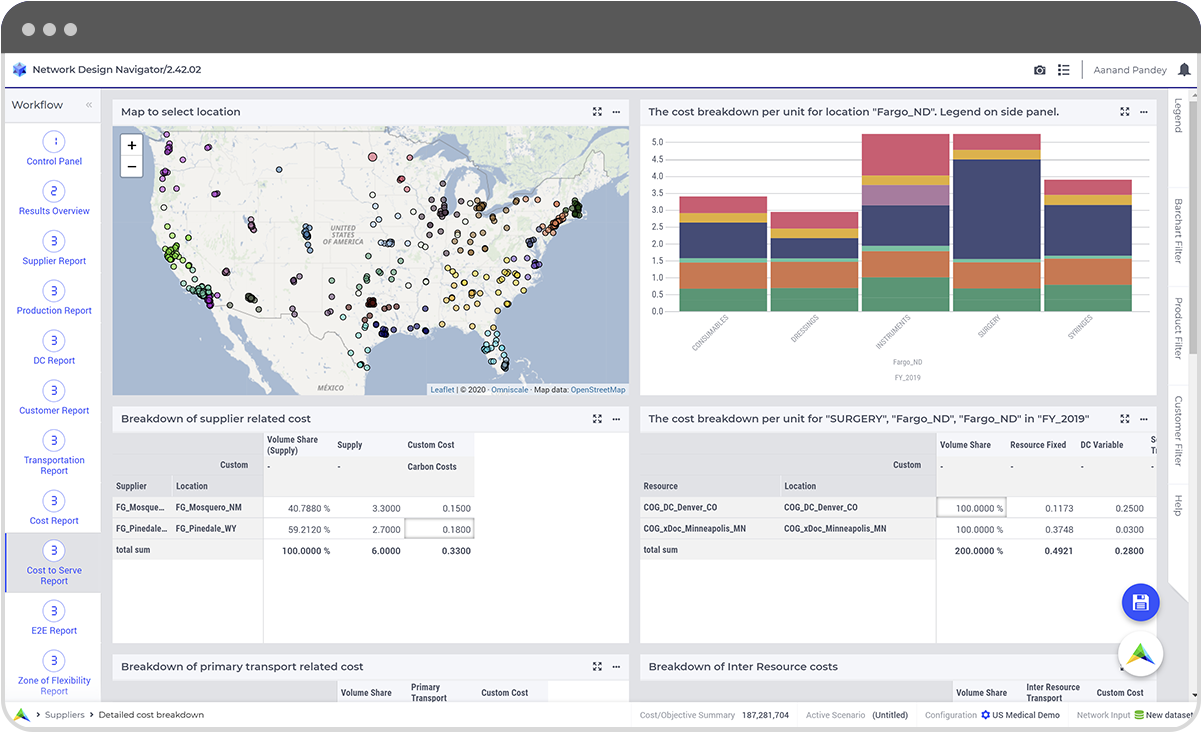 Leading
the
way
in
sustainability
impact
Your Challenge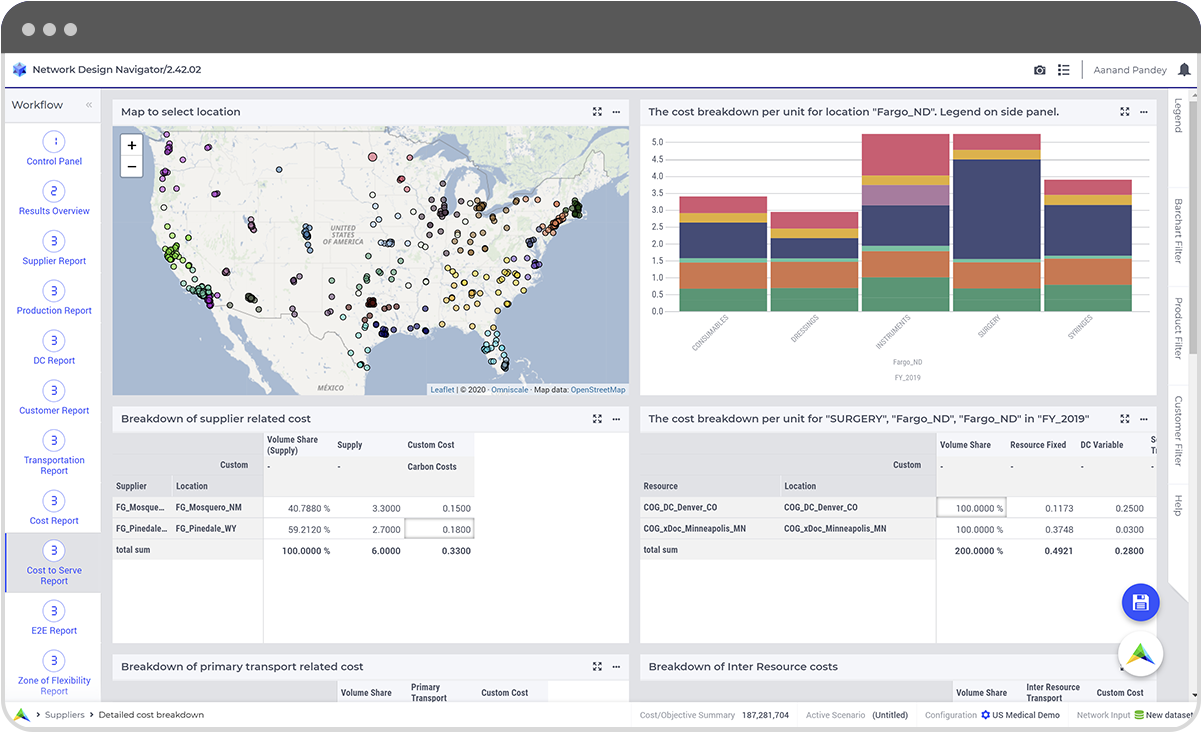 Are you increasingly under pressure to ensure that your supply chain operations are sustainable and environmentally responsible?
With AIMMS you can model a strategic digital twin of your supply chain network and use it to run multiple trade-off scenarios between cost and sustainability metrics. This could involve minimizing your network for emissions, waste, high-risk suppliers, and much more.
Here's
how
our
solution
helped
other
customers
"AIMMS allows us to quickly answer very specific questions affecting our business. The benefits of optimizing our business based on those answers will fund the use of AIMMS prescriptive analytics for many years."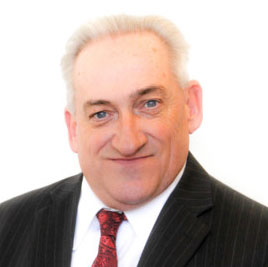 William Hargrave
VP of IT, GMQ NA Operations
"AIMMS is a brilliant solution to help you get closer to fact-based decisions on Network Design. Yet, what impressed us just as much were the people supporting us; genuinely interested in our business, our challenges, and ultimately our success."
Sten Vedi
Supply Chain Development Manager at Wilhelmsen
Learn how modeling brewing capacity managed to generate significant cost savings for Heineken.
Get
a
deeper
understanding
of
how
our
capabilities
can
solve
your
supply
chain
problems.
You get a live demo. With a product expert. Not a salesperson.